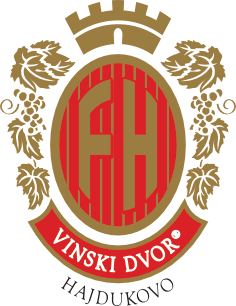 Rustic and vaulted style wine cellar was built during the 1990's and today it's a perfect place for wine tasting. In authentic ambience with candlelight, you can taste nine types of wine. Tasting is made complete with some cheese, olives and apples.
In the cellar you can also see a part of our history: wooden barrique barrels manufactured in France in the 19th century. These days they serve only as a decoration as wine is being stored in inox barrells before it gets bottled.
If you would like to have a wine tasting during your visit please let us know in advance.